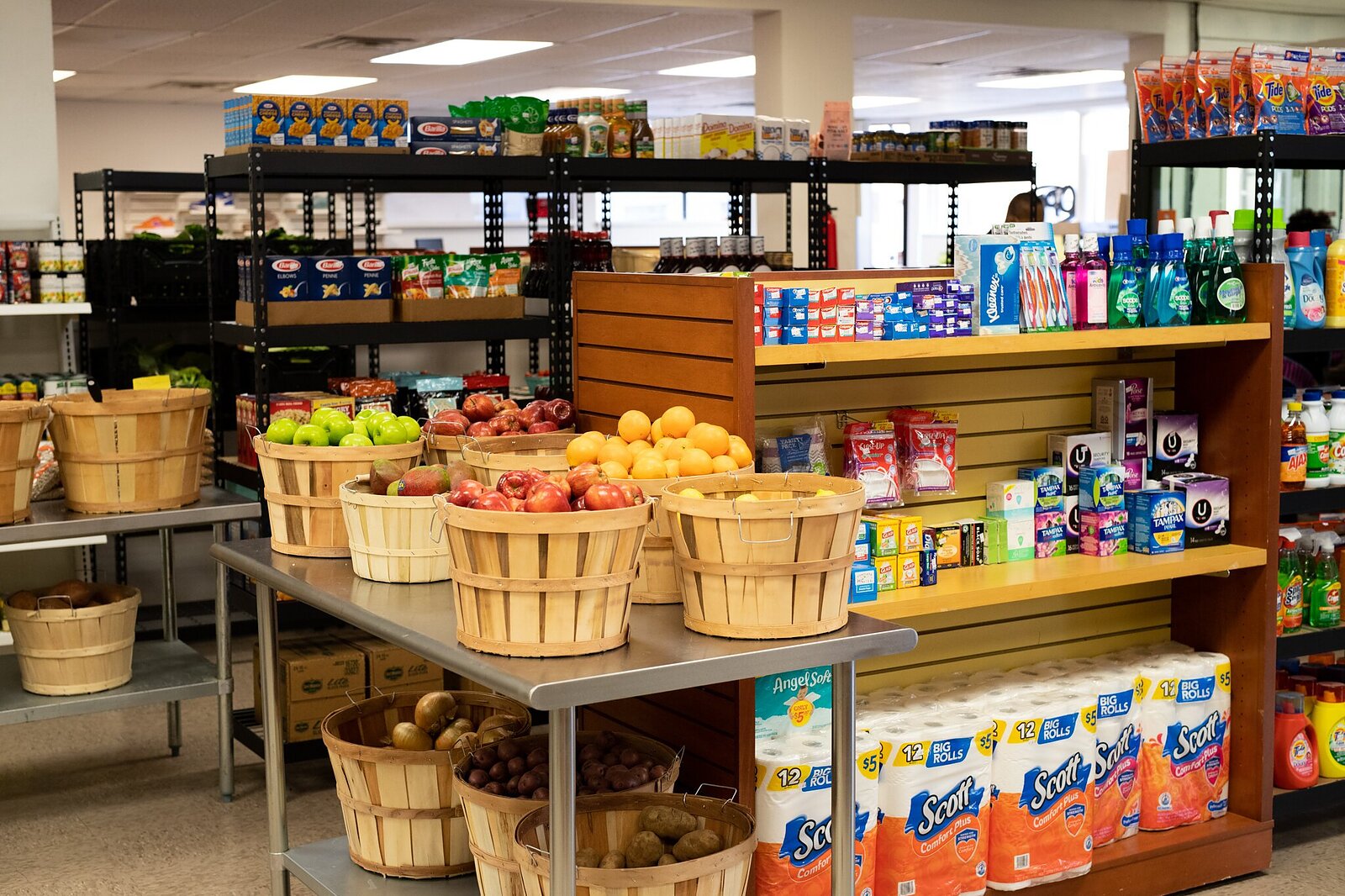 The different vacancies in the strip mall were, at various points, filled with a grocery store, a restaurant, a salon; there's still remnants and artifacts left over in some of the rooms. "Everything pretty much here is still [going to be] here," said Ty Simmons, the store manager for the Utopian Community Grocery (UCG), soon to be located at 608 Oxford St.
The grocery is the first phase from HANDS (Hope Arts Networking Diversity Service), a group of community investors (including Simmons), that will be bringing back a restaurant (but organic and healthy) and a salon in its subsequent phases.
"We have to put our hands and money together," said Condra Ridley, HANDS and UCG vice-presidents, "so we can change the way our community works. This is an opportunity for us to redirect how we spend our money."
The Utopian Community Grocery is the healthy-choice option, that's fresh vegetables from local (the preferred go-to), regional, national farmers, all-year round. "That's something that most small convenience stores can't offer because of availability and price," Simmons said.
Citing a desire to change mindset, UCG won't be selling candy, cigarettes, or lottery tickets. "We're trying to take the vices out of our products and community," Simmons said. The HANDS collective felt the grocery store, needed the most, was perfect for Phase One.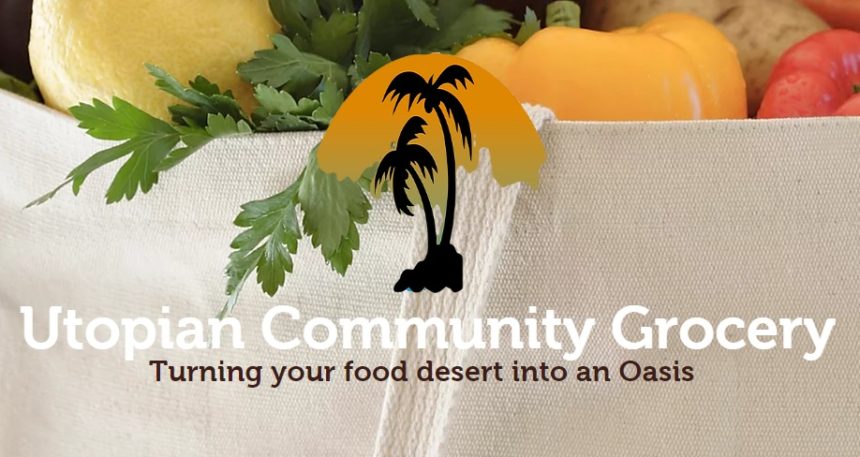 To introduce themselves, UCG will hold two open houses, February 15 and 25, 2020, from 2 p.m. to 4 p.m., at 608 Oxford St., where memberships for discounts on groceries will be sold. Customers can learn about membership benefits, starting as low as $5 per month, include a UCG t-shirt and a wristband. The $5 silver membership includes an automatic 10% discount on all produce and products at the UCG; with higher-degree memberships that come with additional perks. "Pending on the membership level, our discounts range from 10% to as much as 30% off purchases," Simmons said.
Membership levels include gold ($25 per month), Platinum ($100 per month), and the corporate Diamond ($5000 or more per year). But membership is not required to shop. All EBT programs, including TANF, GA, SNAP, and WIC, are accepted.
In addition to other giveaways at the open house, UCG will also be registering members to win $500 worth of food when the store opens.
Kevin Muhammad will be catering the event, a sampling of his Elijah's Restaurant and Bakery, another healthy-choice vendor who'll be setting up shop during HANDS' Phase Two. "Every restaurant in the building will be utilizing the food from our grocery," said Simmons. Muhammad's restaurant will be offering vegan, vegetarian, and light meat options (turkey, chicken, seafood, fish, and lamb). Those meals will be offered for lunch and dinner, as well as for meal-prep offerings.
"Physically, mentally, and spiritually…if we change what you eat, we're going to change all of those things within you," Simmons said.
"We like to think we are creating something that will make people come south of Lewis Street," Ridley said of the "something different" in the building. The phases down the road, years from now (maybe sooner) include a juice bar/coffee shop, a fragrance boutique, a screen-printing shop that will collaborate with Tygeron Graphics, the other screen-printer on Oxford. And calling back to that salon mention in the first sentence, Dr. Veronica Townes of Optimistic's Enterprise Full Service Beauty & Barber Salon, will be partnering with the HANDS group to open an "Anthis Career Center," for hair stylists, Simmons said.
2,500 square feet for the grocery store. 7,500 square feet for the building.
For more information about the Utopian Community Grocery, including how to sign up for memberships, hit up their website at http://bit.ly/37DqwH6 or email at UCGFortWayne@gmail.com
---
Additional Utopian Community Grocery Articles
Check out Southeast Fort Wayne's new Utopian Community Grocery store (and restaurant) • By Sierah Barnhart • View Article
Co-Founder Of Grocery Store Says Food Offering Is First Step: New Concept Grocery Store Planned In Area Of Fort Wayne Food Desert  • By WANE.com • View Article
May 16 – Utopian Community Grocery Has Soft Opening • By Lisa Esquivel Long • View Article
Utopian Grocery Store Giving People Access To Healthy Food On The Southeast Side • By Karli VanCleave • View Article