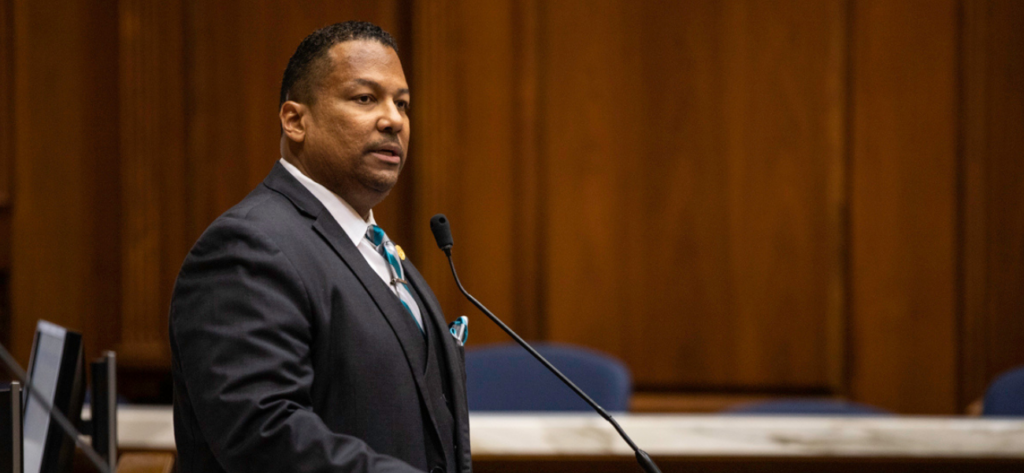 Rep. Harris on leading the Black caucus, 21st Century Scholars expansion plans
The Indiana Black Legislative Caucus will hold a six-part town hall series in municipalities across the state; the group announced Friday (Muniz, Indiana Capital Chronicle). It billed the events as opportunities for Hoosiers to learn more about legislation passed in the most recent session, which ended in April, and speak ahead of next year's session. Caucus members plan stops in:
Caucus Schedule
Indianapolis:
June 3, 12-2 p.m. Eastern
Julia Carson Center
(300 E. Fall Creek Parkway N. Drive);
Evansville:
June 8, 11 a.m. to 1 p.m. Central
Evansville-Vanderburgh County Library
(200 SE Martin Luther King Jr. Blvd);
South Bend:
June 24, 12-2 p.m. Eastern
UAW Local (1426 Main St.);
Fort Wayne:
July 29, 12-2 p.m. Eastern
Purdue University Fort Wayne's Walb Student Union Classic Ballroom
(Union Circle Drive);
Gary:
August 5, 11 a.m. to 1 p.m. Central
Indiana University Northwest's Bergland Auditorium
(3400 Broadway St.);
Virtually
August 9, 6-8 p.m. Eastern, via Zoom at the following link. The caucus includes ten members of the House: Reps. John Bartlett, Earl Harris Jr., Ragen Hatcher, Carolyn Jackson, Renee Pack, Gregory W. Porter, Cherrish Pryor, Robin Shackleford, Vernon G. Smith, and Vanessa Summers. It also includes five members of the Senate: Sens. Jean Breaux, Andrea Hunley, Eddie Melton, Lonnie Randolph, and Greg Taylor.
Why is the Black Legislative Caucus Important?
The Indiana Black Legislative Caucus, a group of 15 members of the state legislature dedicated to addressing issues important to the Black community in Indiana, has announced a six-part town hall series across the state. The series is intended to allow people to learn more about the legislation passed during the recent session and express their concerns and opinions before the next session. The town hall events will take place in various municipalities across the state, including Indianapolis, Evansville, South Bend, Fort Wayne, Gary, and via Zoom, offering diverse opportunities for the people of Indiana to engage with their elected officials.
By holding these events, the caucus aims to provide an open forum for constructive dialogue and give people a voice in shaping the state's legislative agenda. In addition, the events will be an opportunity for the caucus members to listen to the people of Indiana and to work towards addressing the issues that matter most to them.
Providing A Platform for the Black Community
These town hall events are critical for the Black community in Indiana, as they provide a platform to discuss issues and concerns often overlooked in mainstream political discourse. By engaging with the Black community, the caucus can better understand the challenges this community faces and work towards finding solutions that benefit everyone in the state.
Overall, the Black Legislative Caucus's town hall series is essential to building a more inclusive and equitable political system in Indiana. Through these events, the caucus hopes to foster dialogue and collaboration between elected officials and the people they serve, ultimately leading to policies that better reflect the needs and aspirations of all Hoosiers.