About 10 years ago, several black leaders in the Fort Wayne business community saw the need for a greater organization to help close the income and wealth gap, particularly for African Americans.
For generations, a racial wealth gap has existed across the country where white adults collectively have 13 times the median wealth of black adults.
According to a 2017 report by the Association for Enterprise Opportunity, entrepreneurship is emerging as a way to help close this gap and reduce the nation's black unemployment rate at the same time.
The concept inspired Greater Fort Wayne Inc. Board Member Cozey Baker and others to gather a team and do research on how to start a Black Chamber of Commerce in Fort Wayne.
They secured backing from Harry Alford, President/CEO of the National Black Chamber of Commerce, along with the support Mayor Tom Henry and the Greater Fort Wayne Chamber of Commerce. Then the Fort Wayne Black Chamber of Commerce (FWBCC) officially launched in November 2011. But since that time, Baker says that while the need for the FWBCC is great, it's also been challenging to get off the ground.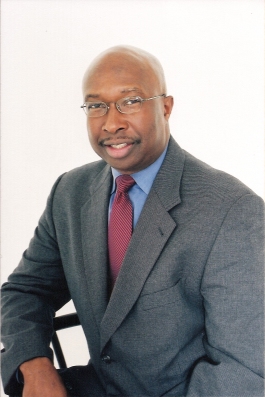 As CFO of the organization today, he's leading it with two other volunteers: John Dortch, CEO, and Clifford Clarke, President of the Board of Directors. He says the Chamber's initial goal was to have 100 members. So far, they have about 50, including 35 corporate members and 15 individuals. He thinks part of the reason is that there aren't many African-American owned businesses in the northeast Indiana community yet, and those that do exist haven't fully experienced what the FWBCC has to offer
To express its mission, Baker calls it a hub for facilitating entrepreneurs' growth in the community, building confidence, and coaching them on best practices as they go about bringing their ventures to life.
"We're just trying to create an environment where we can foster those who want to start a business," he explains.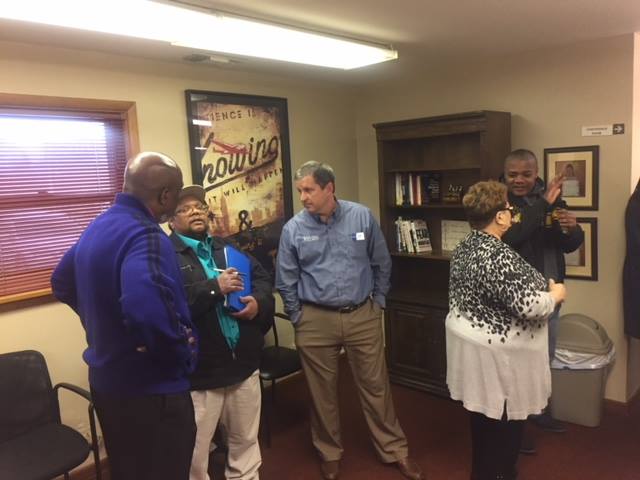 When an entrepreneur gets to the point where they have a business plan in place, sometimes they're afraid to take the first step to make it happen. But speaking from experience, Baker encourages entrepreneurs that you don't always have to see the other end of the tunnel to give your idea a go.
"When I started, I saw a light at the end of the tunnel," he says. "But I didn't know if it was a light or a train coming at me." He laughs.
Born in Mississippi, Baker moved to Fort Wayne with his family as a child where he got his first taste of entrepreneurship as a paperboy. After graduating from South Side High School and Purdue University, he went into corporate America, working for private entities, including 14 years at Lincoln Financial.
Today, he's an independent financial consultant, providing individuals, families, and businesses with financial advice and retirement planning. He does the same for entrepreneurs at the Black Chamber of Commerce.
Baker quotes the author and pastor John Maxwell who says your life has three stages: The first stage is learning, the second is earning, and the third is returning. He sees himself and the other leaders of the FWBCC in the "returning stage," using the knowledge and information they've gathered over the years to help the next generation of minority entrepreneurs.
"I had people who helped me along the way who were black and white," Baker says. "They saw things in me when I didn't see it in myself. The Chamber is here to help those individuals, too, and also to represent them as a voice at the table when decisions are being made. We're listening to you and representing entrepreneurs when strategies are being made for the community."
But the benefits of being part of the FWBCC are not only in support; they're also physical.
Four years ago, three black males on the FWBCC board decided to lead by example when they purchased and remodeled the Penta Minority Entrepreneurial Center at 2513 South Calhoun St. where they're renting out space to several minority business owners.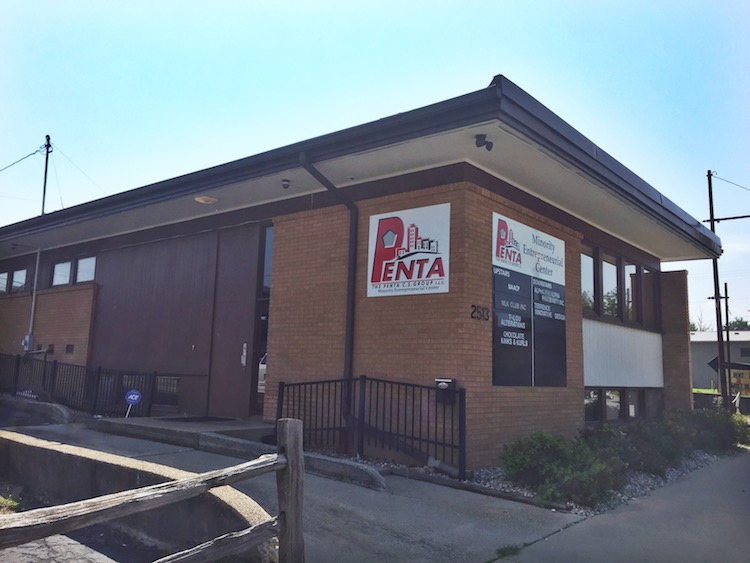 To date, all eight tenant spaces are filled, Baker notes. One of the tenants is Chauntiel Smith, a 25-year-old recipient of the Farnsworth Fund for entrepreneurs. Smith is a recent graduate of Indiana Tech. She started a sports agency called Capture Sports Agency, which manages several WMBA basketball players from her rented office space at the Penta Center.
With rent, tenants like Smith get 24-hour access to the building, wifi, security cameras, and the convenience of an office near downtown, as well as along a bus route.
Baker says the physical presence of a black business community in the Penta Center is supporting the FWBCC's success, too, influencing more progress on the south side of the city in both direct and indirect ways.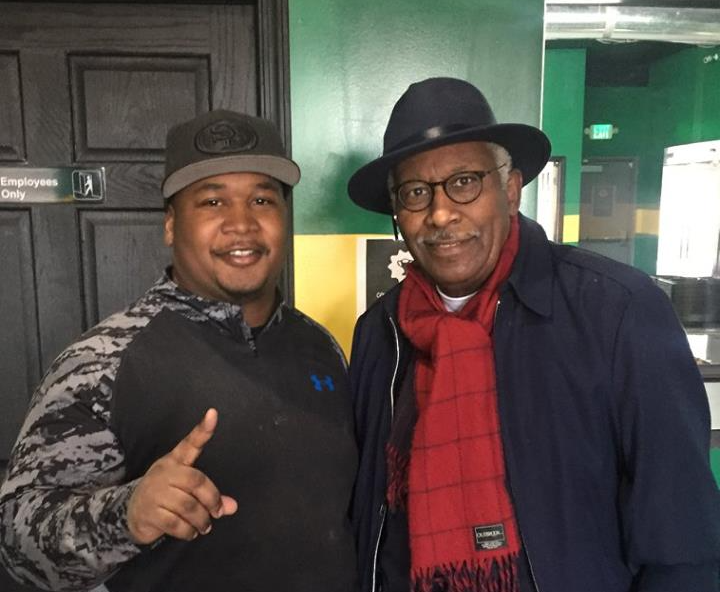 For instance, the FWBCC helped entrepreneur Willie Ivy establish Ivy's Jerk Joint at 4128 South Clinton Street in January 2018 as Fort Wayne's first Jamaican jerk chicken restaurant.
Now, businesses like Ivy's are filling a critical gap in shopping and dining options in the southeast quadrant and providing job opportunities for local people.
"If you look at that southeast area, you have a lot of leakage—a lot of money going out," Baker says. "But Ivy established a restaurant there, and now he has 15 employees. That's economic impact."
He hopes that other minority entrepreneurs who get ideas for businesses and acquire the startup capital to launch them will make good use of the resources they have in the FWBCC.
"Once you get the startup capital, you need someone there to help you manage those dollars right and do the right things," Baker says. "You can't do it all. You need a team of folks to help. We try to be that team at the FWBCC to help those individuals."
Join the Black Chamber of Commerce
To join the Black Chamber of Commerce, contact the office at 260-441-0100, Clifford Clarke at 260-403-5855, or email cliffordclarke@c2itadvisors.com.
Membership rates vary by type.
Individuals: $100 a year
Businesses with less than 50 employees: $200 a year
Businesses with more than 50 employees: $500 a year
For more information about the Penta Minority Entrepreneurial Center, contact John Dortch at 260-437-6596 or email j.dortch@prestonjoan.com, or Cozey Baker at 260417-2109 or email cbaker42371@gmail.com.